------------------------------------------------------------------------------------------------------------------------------------
21.10.2019
New BRISA Farmer 85 and 95 in 14C28N Stainless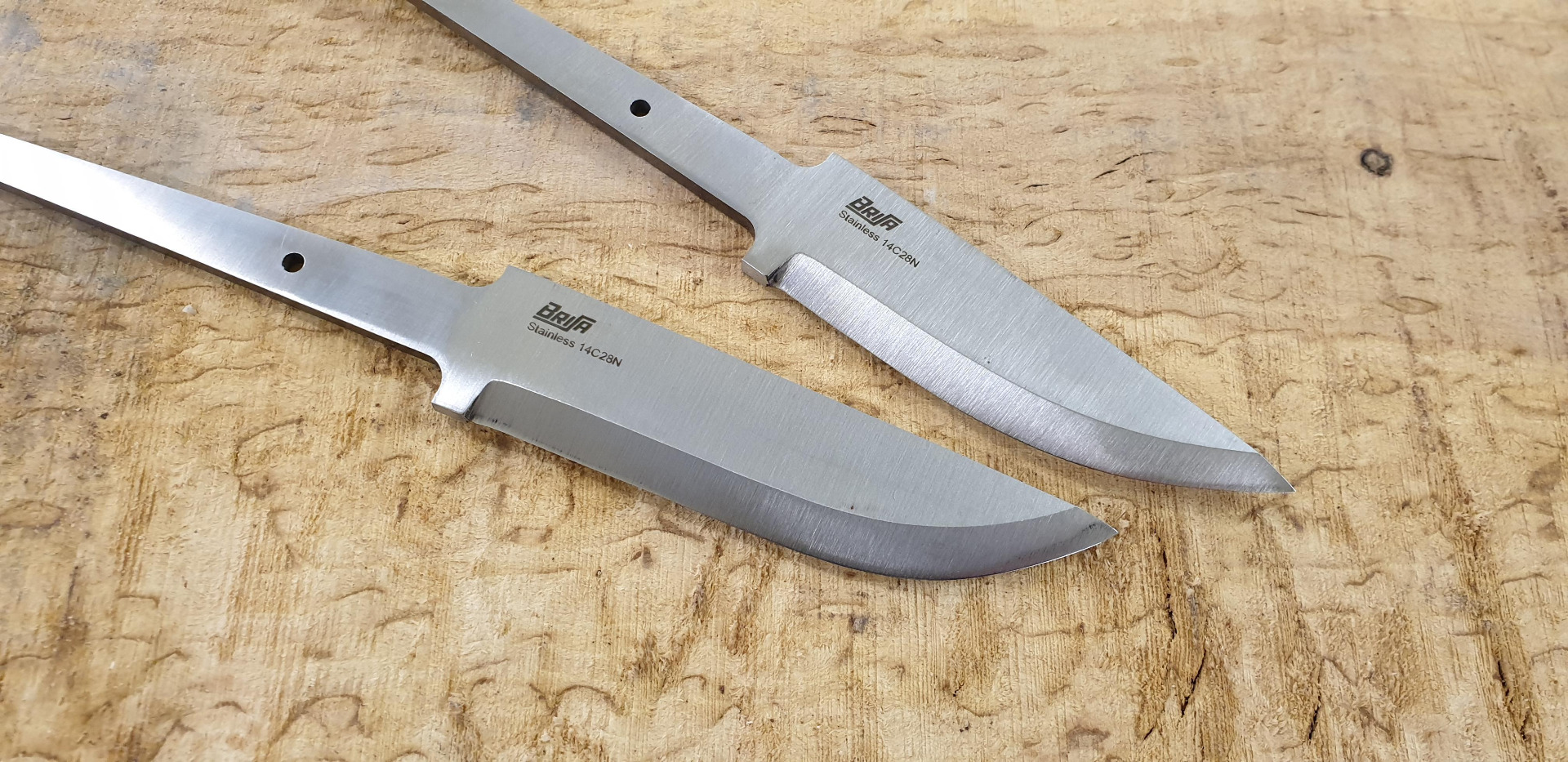 Recently in, the new Brisa Farmers in Sandvik 14C28N stainless steel. Following the success of the 80CrV2 carbon steel lineup of Farmers, the next logical step is to introduce stainless variants. While traditionally Puukko style blades are made in various carbon steels, modern stainless steels often perform on the same level. Factor in less maintenance, and stainless blades definitely have their place.

An upgrade from the classic 12C27, the new Farmers come in Sandviks 14C28N. The addition of nitrogen in the steel improves not only hardness, but also corrosion resistance.14C28N is one of the steels from Swedish giant Sandvik, and they boast about finer and more uniform grain structure compared to the 440 series. Our new stainless Farmers come in 59-60HRC, which is a few points higher than our 12C27 blades.

All in all, strong workhorse blades in a classical design with modern materials and manufacturing.
What is not to like?

Brisa Nordic Blades
------------------------------------------------------------------------------------------------------------------------------------
18.10.2019
Stabilized Selected blocks
Added more selected blocks recently. All of these blocks are sold singularly, and the one you choose will be the one you get. Several new luxurious additions include Redwood burls, Box elder and Buckeye burl

Stabilized Selected Burl Blocks

Stabilized Selected Pieces
------------------------------------------------------------------------------------------------------------------------------------
17.9.2019
Firesteel Options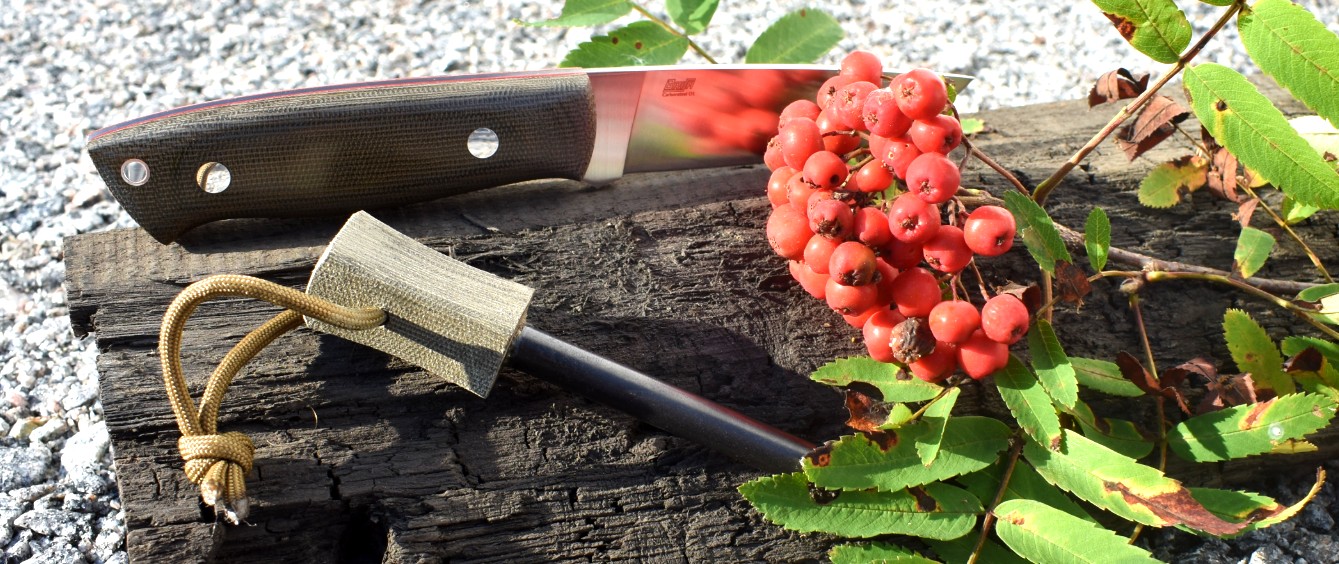 As the nights darken and the cold is creeping in, a good firesteel can be worth its weight in gold. Applying the same high standards on as in our knives, the firesteels are made from top of the line materials.

The ferrocerium rod in our firesteels are produced in Austria, the home of their inventor Carl Auer von Welsbach. The handles are produced locally, either from Finnish curly birch or American made micarta. For a better grip in adverse conditions, the surfaces are kept semi-rough. Sheaths are specially made from high grade Spanish leather, with a custom loop for the firesteel.

All our knives are designed to work with a firesteel. By utilizing modern precision manufacturing, we can keep the spine of the knife at a sharp angle. This allows minimal shavings of the firesteel to come loose when struck, and then ignite to 3000 °C sparks which in turn lights the tinder.

Whether lighting a campfire for coffee, or in a real survival situation, you can trust our steels to provide enough sparks to ensure a fire.


Trapper Knife selection
------------------------------------------------------------------------------------------------------------------------------------
16.9.2019
Martins Introduction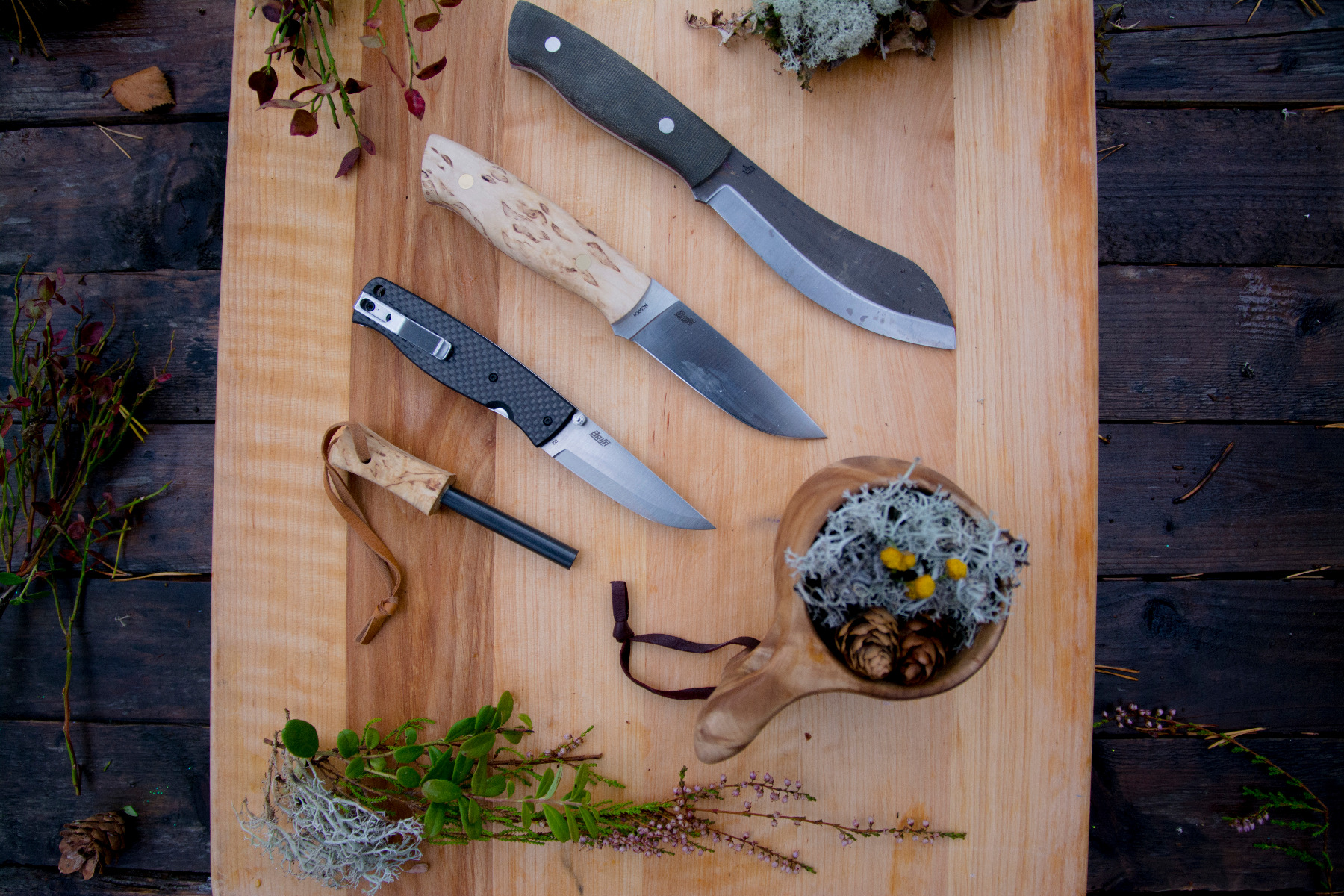 My father was one of the founders of Brisa, and I'm the second generation of knife enthusiasts in my family. One of my first tasks at Brisa was to grade Curly birch, and make sure that there were no cracks in the blocks. Since then I have gotten to try almost everything a small family business has to offer.

I have always loved to be out in the nature, and I started hunting at a fairly young age. During my time in the wilderness I have gotten to try a lot of different knifes. Nowadays my most common carry when I go out for hunting or a camping trip is a Birk 75, Nessmuk and a Trapper. While the Nessmuk exceeds at more demanding tasks and game dressing, the Birk 75 is a great companion for rope cutting, disentangle fishing lines and as a general EDC. My Brisa Trapper is in stainless N690, which makes the knife perfect for food prepping and to use in more moist environments.




Welcome to our webshop to discover the various options of knives and knife making supplies. I am sure that you will find the ultimate knife in our selection, or make your own from our materials.


Martin Jussila, proud member of the Brisa Team.
------------------------------------------------------------------------------------------------------------------------------------
19.8.2019
Sneak Peek Of The Scara Knives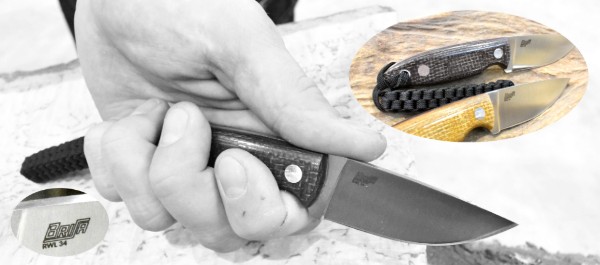 The first batch of the BRISA Scara 60 RWL knife has arrived for testing and validation. This three finger knife comes in a limited edition. It will serve you in any situation as a folding knife will do. The limited edition will be available later in the fall. It features an exceptional high class knife blade, combined with a paracord lanyard and a kydex sheath. The RWL stainless powdersteel, made by Swedish Damasteel is rare to find in production knives. A small, lightweight, yet handy and versatile knife for your pocket, handbag or backpack.
Scara Knife Blades
------------------------------------------------------------------------------------------------------------------------------------
19.8.2019
Sörens Introduction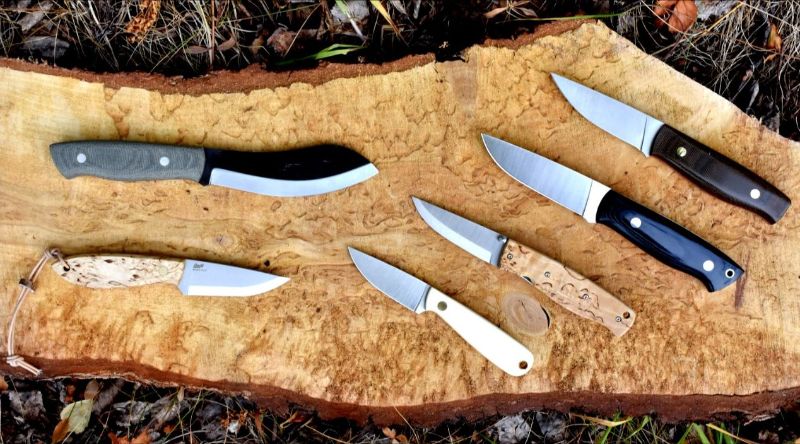 Being a new member at Brisa knives I have been admiring and discovering the different Brisa knives for some time. I have tried to figure out which knife would be the best buy considering the diversity of options available.

Off work I spend quite some time in nature doing scouting, hiking etc. At first my obvious choice would have been the Brisa Birk 75 folder due to the elegant design and perfect balance in size which grants you can bring the knife with you at all times. I am astonished by the quality and the competitive price for the Brisa folding knives. Still looking for a small everyday carry the Brisa Necker and Brisa Bobtail are also perfect options with the optimized size and elegant design. From a scouting perspective I would obviously pick a larger knife. Would I then pick the Brisa Trapper, Elver or the amazing Nessmuk?


After spending some time carving with the super sharp and well balanced Nessmuk I think my choice is made, but I must also get the Birk as an
everyday carry.


Welcome to our webshop for discovering the various options of knives
and knife making supplies.I am sure you will find your ultimate knife in
our selection or why not make your own Brisa knife.



Sören Jansson, Proud member of the Brisa team
------------------------------------------------------------------------------------------------------------------------------------